Synopsis: "Make Your Practice Twice as Good Monday Morning"
with Patrick Wahl, DMD, MBA of officemagic.com
Draw a crowd. Our proven marketing copy is ready for you to use. We customize a variety of programs to match the group and the time allotted. Below is a sample synopsis for a typical all-day program...
Be twice as good at everything you do in your practice, for twice the results. Many of these skills are equally effective in your personal life as well. Pat grew up in a dental family and has made a lifelong study of what it takes to dynamite your status quo to achieve breakthrough success. Doctor, attend as a team with your staff and learn effective, patient-friendly methods to build the practice with happier patients. Your new skills will get you paid what you're worth and create a more profitable, fulfilling and harmonious practice.
Double the response to your marketing -- at no additional cost.
Get patients to refer others -- without ever having to ask them.
Colossal Case Acceptance... moving patients from "I'll call you back" to "I need to get this done."
Million-dollar verbal skills and systems that keep the schedule full and productive.
Easy-to-implement techniques that allow you to drop the PPO... without dropping the patient!
Triple your cosmetic cases overnight.
3 Magic Words that will instantly increase your success in collecting by 67%.
How to eliminate billing - without losing patients.
Turn around the patient who screams, "Your fees are outrageous; I only want what my insurance covers!"
Prevent cancellations before they happen!
How to compete on service, not price.
How to build a team of leaders.
You won't just learn what works; you will see it and hear it in action through memorable demonstrations and fascinating clips from your favorite Hollywood movies. The "New Rules of Practice Management" you and your team learn will make coming to work more fun for you and for your patients. It's all about you!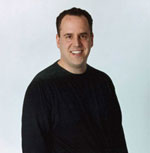 It's not just a seminar; it's an experience!

Pat speaks on most management topics. Recent titles include...
Secrets of Practice Greatness | The New Rules of Practice Management Practice Mastery Academy | Colossal Case Acceptance The Statementless Practice | Magical Customer Service Million Dollar Verbal Skills | Leadership in One Lesson


Call Office Magic at (302) 229-9520