"Thanks, Pat. We got 29 referrals last week. Great job!" -- Thomas K. McCawley, DDS, Periodontist, Fort Lauderdale, Florida
What's Your Practice-Building Strategy
to Make This Year Your Best Ever?
Dear Specialist,
There is simply no better way to develop your referring base than ... well, than to develop them! That is, to help make them more successful. Because the more successful your referring dentists are, the more successful you will be.
Just ask Dr. McCawley. He got 29 cases referred to him
in just the first week after hosting my seminar.
Another periodontist who has had Dr. Wahl speak to his referring dentists multiple times is Dr. David Trylovich of Las Vegas, Nevada. He wrote:
"Your course was outstanding. The full day presentation was enjoyed by the doctors and their staff. Your presentation style was both informative and entertaining. You provided numerous pearls to take home while also keeping us laughing along the way."
Dr. Wahl is also a popular, repeat speaker at the big meetings around the country like the Yankee, the Greater New York, the Chicago Mid-Winter and all the "Super Seminars" like the Richards Report and the Discus Extravaganza. It's about time he visited Mission Viejo!
Why are seminars such a great marketing tool for your practice? You and your team will be at your best as you meet and greet the doctors and their teams and make sure they are comfortable. With their staffs present, implementing the great ideas your referring dentists learn at the seminar is easy for them. And they'll owe it all to you. Dr. Wahl makes certain that his presentations are as entertaining as they are informative for every member of the dental team.
We make everything easy for you. Dr. Wahl provides all of his own audio-visual equipment -- laptop, projector, and even his own sound system. All he'll need is a screen.
John F. Kennedy once said,
"The best time to fix your roof is when the sun is shining."
Along with all the great, ready-to-implement management ideas your attendees will get, Dr. Wahl will be able to say things about you that you could not say about yourself. In short, there is no better way to build loyalty to your practice than with a day that will have a lasting impact on their success. The honorarium is a FLAT RATE. That means that Dr. Wahl pays ALL of his own travel expenses, including airfare, hotel, rental car and incidentals. All you do is provide the meeting room and the audience!
It couldn't be easier. Go ahead -- download an actual, printer-ready ad right now. Just write your own cover letter with the details of time and place, and you've already gotten started!
The half-day format is preferred by most specialists, as it avoids the issue of lunch. All you do is gather the crowd, provide the meeting place, and any refreshments. A half-day means you don't need to incur the expense of a lunch for everyone. Many specialists like to have a special "VIP" lunch for select referring dentists after the seminar, or perhaps a special lunch for your own team. Dr. Wahl is usually happy to stay for this if you like, and will even provide special information for these groups.
His most popular seminar, especially the first time a group has him, is "Make Your Practice Twice as Good Monday Morning." It is for the whole team. He covers literally hundreds of tips on a wide variety of management topics ... case acceptance, five-star service, collections, marketing, and all in a fast-paced, humorous manner that keeps everyone glued to their seats and wanting more.
I handle Dr. Wahl's schedule and I would love to help make your event a huge success. Call me now at (302) 229-9520 to get your date scheduled before all the best days are taken!
Warm regards,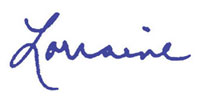 Lorraine Hollett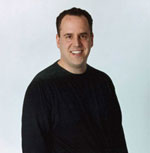 It's not just a seminar; it's an experience!

Pat speaks on most management topics. Recent titles include...
Secrets of Practice Greatness | The New Rules of Practice Management Practice Mastery Academy | Colossal Case Acceptance The Statementless Practice | Magical Customer Service Million Dollar Verbal Skills | Leadership in One Lesson


Call Office Magic at (302) 229-9520